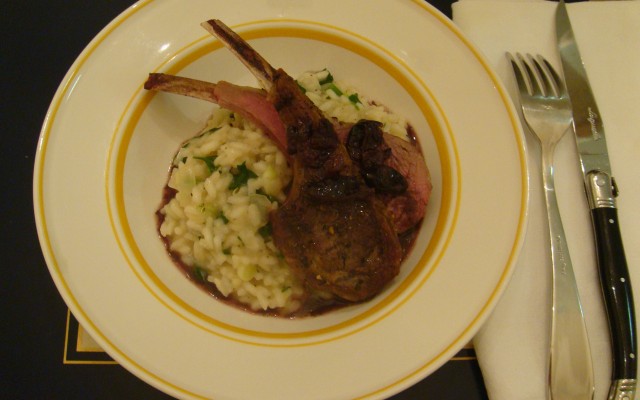 Sigh.  This can't become a photo blog because MF can't (really can't) take photos.  But as a stopgap measure while things are all a little breathless, here are some things I made. (Above, herbed risotto with a lamb chop + some olives).
Risotto pancake with an egg on top (also known as: What To Do With Leftover Risotto)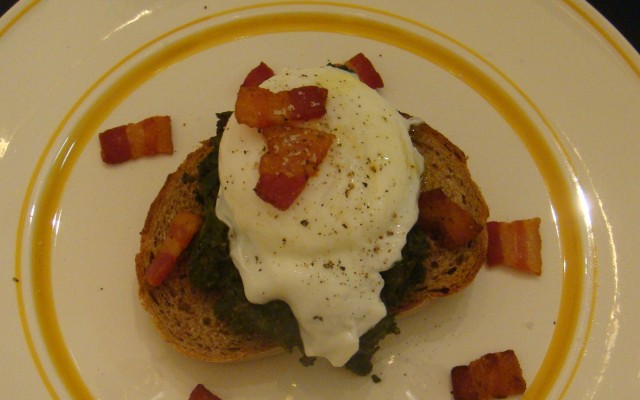 Swiss chard pureé on toast with egg + bacon.  (Because everything is better with an egg on top, not to mention bacon.)
What are you making these days?